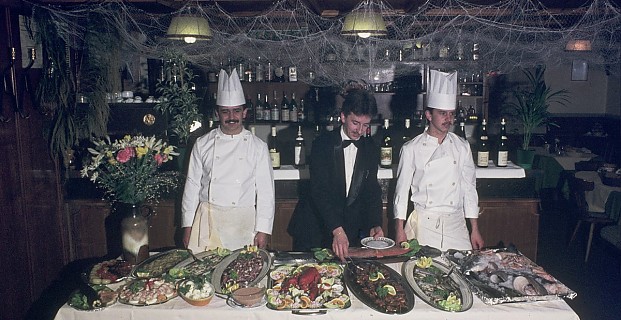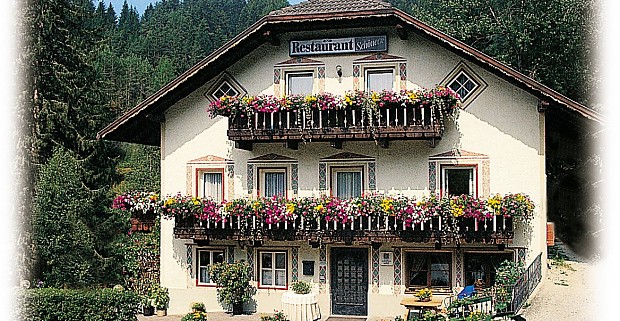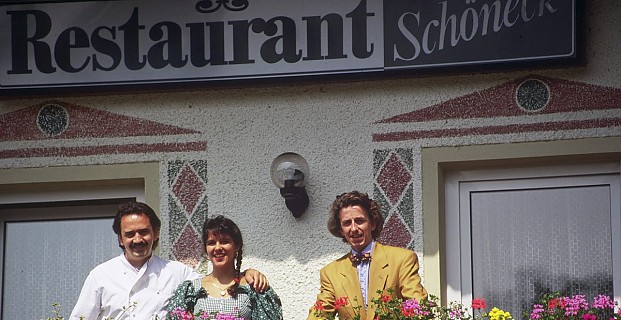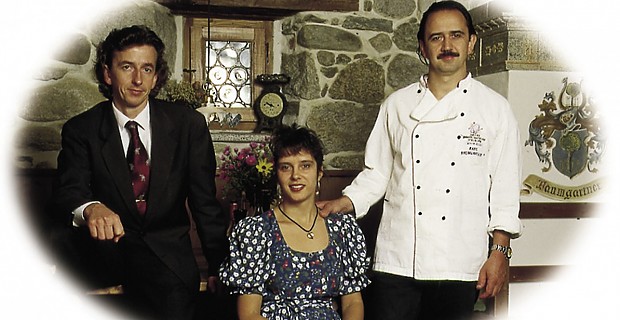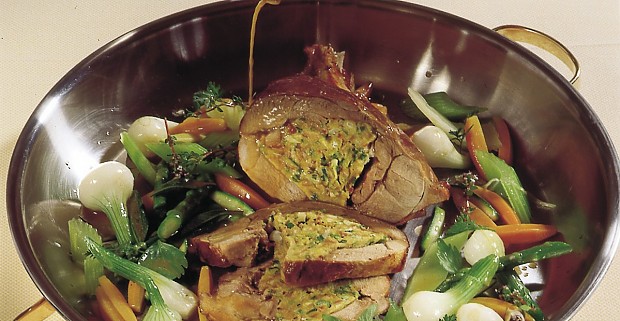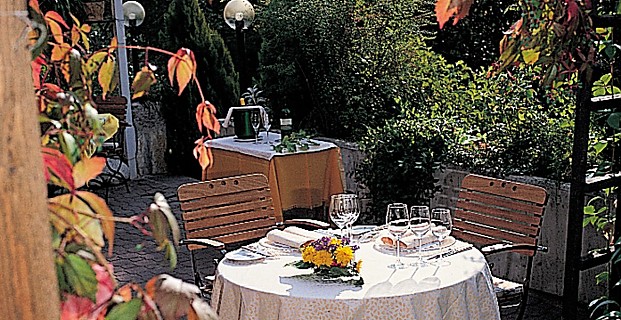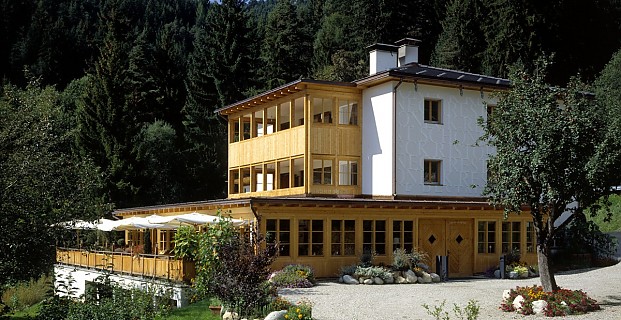 The Restaurant Schöneck, one of the best known gourmet restaurants in South Tyrol, can look back on a more than 30 year long history. It all started in Mühlbach with the restaurant "Pichler", in which the three young Baumgartner brothers (at that time still with Hansi Baumgartner) developed an ambitious, new concept to freshen up and modernise South Tyrolean cooking. Karl, who was only 20 years old at the time, and youngest brother Hansi created not only Tyrolean delicacies but also tried their hands at Mediterranean delights. 19 year old wine lover Siegi was responsible for the service and became a connoisseur of fine wines. A short while later the marriage of Karl and Mary enhanced and extended the family service team. Innovative ideas and youthful enthusiasm proved to be a winner and the Pichler soon became a magnet that drew many guests to Mühlbach. In the mid 1980's, when they were already old hands in the business, the brothers began their search for a suitable property for a further restaurant. They found it in Mühlen near Issing (Pfalzen) and in 1986 they opened the doors of the Restaurant Schöneck. Over time its layout, although charming and idyllic, became to small and the brothers planned a major re-design. After careful consideration they opted for the addition of a large new conservatory while retaining the old appealing rustic dining rooms. The result of the building work in 2001 is the new look that still characterises the much praised appearance of the house in the Schloss-Schöneck Street 11.
The building that houses today's starred restaurant is steeped in history. It is believed that beneath the restaurant lie the remnants of the farm "Pacherhof" in which Michael Pacher (1435-1498), one of the most important painters and sculptors of his time, is said to have been born. Artistic flair is therefore a part of the site which augurs well for the future. The nearby Schöneck Castle is the birthplace of the renowned minstrel Oswald von Wolkenstein (1377-1445).
Note:
Brother Hansi Baumgartner, South Tyrol's only cheese maker, established the internationally known company Degust.